T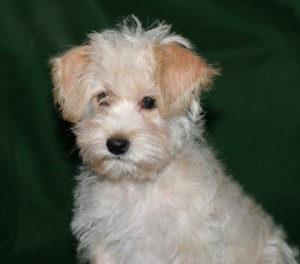 his post is not a judgment of anything you may have done!  I do not know the details or variables of your decisions, nor do I believe there is a single right answer to this complex question.  I am only addressing it in the hopes that everyone will consider it:
In recent years it has become an accepted and even expected practice to drop one's dog at the veterinarian's office in the morning and return later that day or later that week to retrieve the dog after appropriate veterinary procedures have been completed.  Similarly, when owners are present, dogs are routinely taken to a separate room in back for actual procedures and then brought back into the exam room.
In some cases, leaving a dog is unavoidable or the only realistic option. But in many cases, I think owners fail to seriously consider their animal's perspective, or are simply carried along by inertia and simply do it that way because that is how their vet does it.  In many cases, I believe these practices are contrary to the best interests of the animals. So I thought it might be worth enumerating some of the key considerations in deciding whether to leave an animal or stay with them.  There are tangible advantages and disadvantages that warrant consideration:
Advantages to leaving your animal at the vet office:
Convenience for the owner: it is certainly easier to spend a few minutes dropping your animal at the vet than it is to spend all day sitting on the floor with them…
Convenience for the vet: with animals that are left, vets can get to them when it fits into their schedule, can have techs and students perform tasks they might otherwise do themselves, can spend less time calming worried owners.
Fewer distractions for the vet: even for the most skilled and experienced vet, having an owner in the room is a distraction.  The vet is thinking about perception, how to answer questions, etc.
Vet not made nervous: vets are human, and having someone looking over their shoulder can make them perform less well than they would if they were alone.
Some animals are better behaved when their owner is not present. Nobody likes to admit this, but oftentimes animals are much more tractable when their owner is not there to bolster their confidence.
Many owners are stressed at the vet and communicate this stress to their dogs.  Particularly when needles, scalpels, blood, pus, and other medical realities are present, many owners are not relaxed.
Some procedures can be better and more efficiently performed in a manner that may not appeal to owners.  Sometimes what is best for a dog may look bad, and well-intentioned but inexperienced owners may be upset by all sorts of best practices.
Space is sometimes at a premium, and there just is not room for every owner to be present.
Disadvantages to leaving your dog at the vet office:
Emotional support: a vet's office is a strange and stressful place to most animals.  Being "left" alone adds to this stress. Having a skilled owner present is the single biggest thing that can be done to provide consistency and continuity. This is hugely exacerbated if the animals is sedated, anesthetized, or otherwise altered–when an animal wakes from anesthesia, it is disoriented, frightened, and generally in pain.  It has no idea what has just happened or why, and it does not understand the after effects of anesthesia. It has no way of knowing its owner will return given that this situation is so outside normal events. This is extremely stressful, and extreme stress is not only harmful to animals, it can be extremely deleterious to healing.
More attention: In the post-op hours, the veterinary staff will check on each animal periodically.  If there is an emergency with another animal, an individual may well go unchecked for a long time.  With an owner present, the animal will get uninterrupted vigilance. There is simply no way any vet can provide this level of care. Even in the operating room, another set of eyes can help—on at least two occasions, my presence averted a serious mishap.
Superior baseline knowledge of animal: The vet just does not know the individual as well as the owner does.  We are more able to recognize aberrant behavior.   We know which of our animals have had a paradoxical response to propofol, which has a heart murmur that is evident only when sedated, which are sound sensitive, which are reactive to other dogs, etc.
Informed advocacy: Decisions may need to be made on the fly, and if the owner is not present, who will make them?  In my view, it is a team effort—the vet is the medical expert, but the owner is the team captain who knows the animal's history, personality, and future plans.  Removing the team captain during a critical procedure weakens the team hugely.
Animal handling skills: Owners are often more knowledgeable and skilled than most of the people working in a veterinary office.  More experienced with animal behavior, more aware of spinal consequences of poor lifting techniques, etc.
Veterinary knowledge: much though we want to assume our vets know everything, they do not.  Particularly when we know our animal has a particular issue, we may have read every study and talked to every expert and be FAR more current than our vet.  I cannot tell you how many times I have educated my various vets on latest research on a topic.
Ethical obligation: many owners simply feel an obligation to be there—we made an absolute commitment to our animals that we would take care of them, and we cannot do that if we are not present.
Every case is different.  The best answer depends upon many variables, in particular the abilities and attitude of the owner, the vet, and the techs; the temperament and experience of the individual animal; and the procedure being performed. If you are going to leave your pet, get him ready for it: leave him several times with a friend for a fun afternoon, leave him in a crate in a strange place for a few hours, arrange with your vet to leave him there on days when nothing happens except they give him a few cookies and pats throughout the day.  Get him used to being there, apart from you, and to the strange smells, sights, and sounds….
Before you leave your animal anywhere, including the veterinary hospital, think carefully about the risks associated with doing so.  Think about it from the animal's perspective— what are his past experiences, how will he feel, what will be going through his mind? Do not simply follow protocol—do what is right for your animal.  At the end of the day, you are his advocate, his owner, and you are the one who must make the best possible decisions!