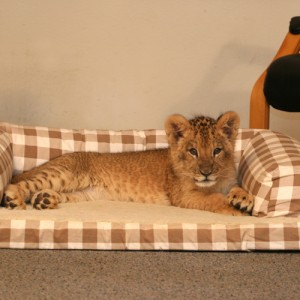 Today was one of those days when you try to stay inside.  We mulled cider, finished decorating for Christmas, and played fetch in the living room. When we had to go outside to do chores we bundled up with mittens and hats. This is the first truly cold week of the season at our facility, and it has me thinking, again, about how technology benefits animals.
The most obvious benefit is simple heat—whether a propane heater, a wood stove, a baseboard heater, radiant flooring, or even just a roaring fire, how grateful we all are to be inside and warm. We take the dogs out for exercise several times a day, and they absolutely enjoy it, but after an hour they are back at the front door imploring us to let them get back to their comforters and heaters!
Closely related to warmth is dryness.  Each of our animals has somewhere dry at all times, usually up to their knees in soft dry bedding—woodchips to straw, hog fuel to mattresses, pillows to down comforters.  Even the luckiest wild animals are lying on frozen ground that melts and soaks their fur, leaving them with little protection against the cold ground that sucks the energy out of them.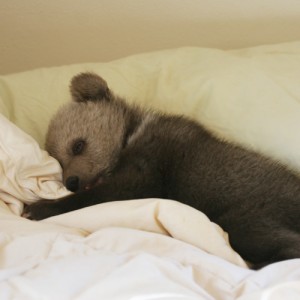 Water is perhaps the hardest thing to ensure during the winter.  Trough heaters and constantly running hoses, and we still end up carrying buckets of hot water several times each winter to keep warm water available. In the wild, outside of the fast moving rivers, there is just no water.  The deer are licking a few drops of moisture off rocks, hoping to get enough to stay alive till the next thaw. This is particularly hard for ruminants whose stomachs do not do well with cold water.
Keeping them from slipping is also a challenge.  On icy days we bring everyone inside—in the house or in stalls on rubber mats with bedding.  Every spring, the first time we hike up our creek, we find the bodies of wild animals that tried to get to water and slipped and fell down the steep embankment and lay pitiably for hours with shattered limbs before being eaten or dying.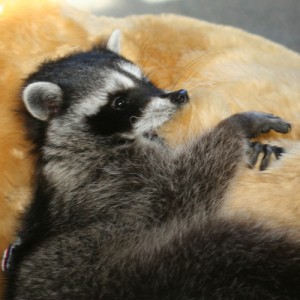 I write this article cuddled in my warm bed with dogs and cats while sipping cocoa.  Looking over at Sequel, hogging the down comforter as always, I smile.  Long ago, on a cold night like tonight, his ancestor took the first tentative steps out of the lonely dark to join my ancestor by the fire, and we are both immeasurably thankful. Our animals are all asleep; warm, with blankets and water and full stomachs.  But I look out the window towards the woods and think about the many wild animals suffering.  Some of them will find their way into our home, our pastures, or our vehicles, and some will have the reserves to endure the long bitter winter, but many will simply die—unable to find enough food or water and eventually succumbing to the brutal cold.
I wonder if our animals dream of going to live in the wild, or if the wild animals dream of coming to live with us….